Amego History
Founded by the Sangree Stokes family, Amego has been helping Massachusetts family since 1971.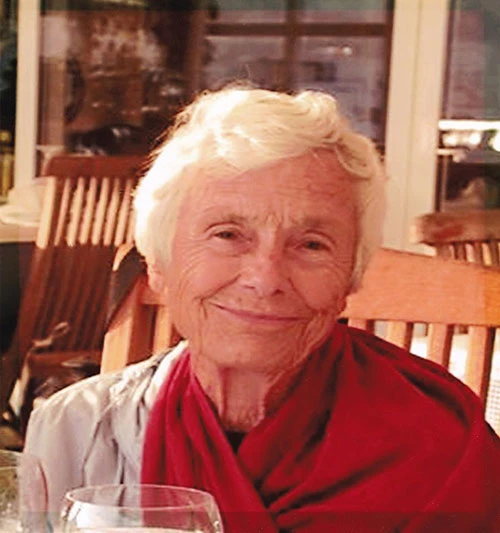 Katharine Sangree and Henry Stokes
Our Founders
Amego has paved the way for the development of services for all individuals with autism and other developmental disabilities. Our work began before Massachusetts landmark Chapter 766 special education legislation. Amego's story begins with one adolescent diagnosed with autism whose parents refused to accept an institutional placement. In 1971, the Sangree Stokes family founded Amego.
Amego's work continues by:
Serving those with the most difficult challenges
Providing educational opportunities with the premise that all can learn
Focusing on the strengths of relationships, families and community

1971 Founded in 1971, the Sangree-Stokes family implements their vision to develop a school to provide "education for life" for children with autism.
1972 First students attend Amego School in Quincy, Massachusetts.
1976 Amego opens children's year-round residential home and respite facility for six students in Hingham, Massachusetts.
1984 Amego opens adult residential home in Mansfield, Massachusetts for two individuals. Both individuals continue to be served by Amego today.
1984 The three "Mansfield Mothers" (Mrs. Ervena Belcher, Mrs. Thelma Wright, and Mrs. Marion Muller) join Katharine Sangree's efforts to help secure services and financial support to build a better life for their sons.
1987 Amego opens two additional adult residential homes in Plainville, Massachusetts.
1989 Amego opens fifth residential home (second for children) in Norton, Massachusetts.
1994 Amego names Dr. Barbara Brown President and CEO. She served Amego for 13 years and stabilized Amego while beginning a period of strategic growth for the agency. She grew Amego to 16 residential homes.
2003 Amego supports 73 children and adults in 16 residential homes and the Amego School and the Adult Day Program.
2008 Amego hires John Randall, MPA, M.Ed., LABA, BCBA, as President and CEO.
2009 Amego purchases 33 Perry Avenue in Attleboro, Massachusetts. This location is the home to Amego school, adult day program, and administrative offices.
2011 By the request of The Commonwealth of Massachusetts, Amego assumes leadership of 7 homes and 1 Day Program in the Metro Region.
2016 Amego's BEST Clinical Network division opens a center-based facility providing clinical support to children and adolescents with autism in Norton, Massachusetts.
2016 Amego moves their second Adult Day Program to a new building in Northborough, Massachusetts.
2018 Amego opens BEST Clinical Network division, a center-based facility providing clinical support to children and adolescents with autism, in Melbourne, Florida.
2019 Amego School moves to a new building, creating a state-of-the-art space for our students in Franklin, Massachusetts.
2019 BEST Clinical Network division opens a third center-based facility providing clinical support to children and adolescents with autism in Franklin, Massachusetts.
2020 Amego creates the Pandemic Response team that focuses on creating policies and procedures for implementing pandemic operations due to COVID-19.
2020 Construction begins on a campus of six new homes, a community building, and a park/recreational area in Franklin. The campus will be the future home of Amego's Children's Residential Programs.
2021 The Commonwealth of Massachusetts asks Amego to assume operations of 30 additional adult residential programs and 8 apartments.
2021 Amego celebrates 50 years of Care, Support and Lifelong Learning.
2022 Amego proudly supports 627 individuals and 91 residential homes for children and adults, 8 independent living apartments in 28 communities in the Southeastern/Central/Metro areas of Massachusetts. Amego continues to grow the BEST Clinical Network to meet the needs of younger children and families. Amego remains dedicated to serving individuals with autism and their families across the lifespan.