Professional Development
We are here to support you, so you can support the community.

Professional Development Opportunities
As a leading provider of services for adults and children diagnosed with autism and other developmental disabilities, we want to make sure you have access to the tools, research and learning needed to stay current in our field. Check out our professional development opportunities here!
Amego PREPARE is a specialized division of Amego that provides an array of services to professionals and those already certified and or licensed. Amego is dedicated to the principles of Applied Behavior Analysis (ABA) designed to improve the lives of those diagnosed with autism and educating and supporting the professionals who support them.
Amego PREPARE offers the following services:
ABA exam preparation review sessions and exam preparation products for certification and behavior analyst licensure

ABA Exam preparation and self-study product for current Task List

Services including supervised fieldwork and concentrated supervised fieldwork

Continuing education training events including workshops, webinars, home study and conferences for Psychologists, Behavior Analysts, Social Workers, Counselors (NBCC), Mental Health, Marriage, and Family Therapists

Continuing education and conference services
For additional information about Amego PREPARE services, please contact us at:
PREPARE@AmegoInc.org or 321-541-1972
3-Day Online ABA Exam Review for Task List 5 (Effective as of January 1, 2022)
Instructor: Michael Weinberg, Ph.D., LABA, LBA, BCBA-D
Review sessions cover Task List 5 Content (BACB®) beginning 1/1/22, using Amego Prepare's exam preparation product which includes exam strategies, study suggestions, test-taking strategies, full Canvas platform access, 10 PowerPoint slide review sets including Ethics, a pre-test, a full set of practice tests, our updated 150 item Mock Exam, all answer keys, and much more!
This full set of exam study materials is included with your registration fee. The review is paced to accommodate the needs and questions of participants. We have been providing these live reviews since 2007 and more recently online. The 3-day intensive weekend review covers content from Task List 5 that you need to know to pass the exam. We provide all the exam preparation materials which are included in the price of registration and send a download link to access all the files online. These live, online sessions are led by experienced instructors and cover content, use PowerPoint slides, and review our practice tests over the three days (8 hours each day). Each day covers different content and allows for questions from participants in real-time.
We also offer full access to a Canvas self-administered and self-paced site that provides hundreds of practice questions by area on task list 5, pretests, and a full mock exam. Tests are scored automatically and provide the user feedback about their score performance. Re-taking tests in the same content area is available and will generate new test items randomly drawn from a large data-base. Exam study products are available with registration for the 3-day intensive exam review sessions.
2023 Exam Review Schedule
Three-Day Exam Review Session Schedule for 2023
(All sessions are Fri., Sat. & Sun. unless otherwise noted).
October 13-15, 2023 - 9:00 a.m. - 5:00 p.m. (EST)
After you register, please email us at mweinberg@amegoinc.org once you register to indicate the 3-day session you plan to attend:
You can register for the following posted month.
Additional information: Sessions are held from 9 a.m.- 5:00 p.m. daily. We will be in touch with you soon after registering based on our earliest availability, as this is not an automated system. We will send a welcome message, links to materials and Zoom link.
Please note:
The sessions will take place based on registration numbers. If we do not have adequate registration (minimum of 5 registrants), we will provide the review as individual or small group tutoring sessions that we will schedule individually. We also may need to change dates of the reviews at times based upon our availability.
All times are EST.
Also, group rates for individuals, agencies or universities are available. Please call us directly at 321-541-1972 for more information.
Supervised fieldwork allows a student to gain all the required experience hours in a 17-month period. We will provide students who have formally begun coursework in an approved course sequence with 2000 experience hours, and 100 hours of direct supervision by a qualified supervisor. We offer this service in compliance with the new BACB® requirements for supervised experience.
Pay Now
Please contact us for special group supervision rates at:
PREPARE@AmegoInc.org or 321-541-1972
Event Schedule for 2023
Online Zoom Events offering 3 CE credits for BCBAs, BCaBAs, LABAs, LAABAs & Psychologists. The Zoom link will be provided approximately 30 minutes prior to start time.
Events begin at 9:00 a.m. EST. Please be sure to turn on your webcam so you are visible. Thank you!
Date: February 15, 2023
Times: 9 a.m. – 12 p.m. EST
Presenter: Guy Bruce, Ed.D., BCBA-D
Title: Use Your EARS to Change How Providers Work Together, Part 1
For any questions regarding our continuing education events, please contact Amego PREPARE at: mweinberg@amegoinc.org or call 321-541-1972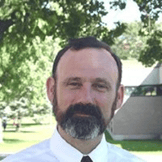 Since earning his Ed. D. in Educational Psychology from the Behavior Analysis in Human Resources program at West Virginia University, Dr. Bruce has taught behavior analysis in bothnundergraduate and graduate programs and consulted with variety of organizations, including BellSouth, Crystal River Nuclear Power, Delta Faucet, Dearborn Financial, Mayo Hospital, and Waddell & Reid Financial Services. He is the author of "Instructional Design Made Easy," a
workbook for designing more efficient training programs and EARS, a data-based, performance engineering process that can be used to improve organizational performance at the system, process, and individual levels, so that organizations can achieve desired results.
In addition to conducting workshops on the application of organizational performance engineering to change how providers work together, so that every client or student makes
efficient progress, he is currently working on ProgressCharter, a mobile/web application that will facilitate implementation of the EARS Process:
Evaluate Student Progress
Analyze Provider Performance Problems
Recommend Changes in Provider Resources, Training, and Management
Solve Provider Performance Problems by Designing and Implementing Recommended Solutis
Continuing Education and Consultation Services
Amego PREPARE also offers consultation to ABA businesses, conference management and continuing education support. We offer a range of support services to assist you in planning your training event including venue arrangements, set up, registration, equipment arrangements and continuing education credits for most professional audiences. Online Continuing Education co-sponsoring for your online training courses is also available via Amego PREPARE. Please contact Amego PREPARE at: PREPARE@AmegoInc.org or 321-541-1972