Heading
Description helps children reach their full functional potential through evidence-based ABA.

Amego Florida, a division of Amego, is providing ABA Services to children diagnosed with Autism Spectrum Disorders and Education, Therapy and Support Services for individuals and families. Services are available to children aged 18-months and through adulthood. Orlando Behavior Health is a division of Amego Florida ABA Services providing diagnostic and direct ABA services through Medicaid.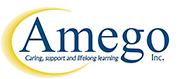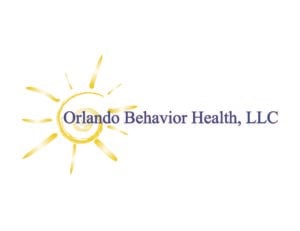 Amego's Florida Division
1435 Aurora Rd.
Melbourne, FL 32935
Phone: 321-541-1970
ABA Therapy for Children with Autism
ABA, or Applied Behavior Analysis, refers to a variety of treatment techniques based on the scientific principles of behavior analysis. ABA is not a specific treatment, but an approach to treatment that allows the ABA therapist to use a variety of techniques that work best for the unique needs of a given child.
Programs will be based on an initial assessment, family preferences, and consultation with your child's school and other therapists as applicable. Each program will be overseen and monitored by a Licensed Applied Behavior Analyst (LABA) / Board Certified Behavior Analyst (BCBA) who will also provide on-going training and support to families and caregivers working with your child. Clients can be seen at the home, in the clinic, or a combination of both.
Amego Florida's In-Home ABA services will be tailored to the specific needs of the child in the home and community setting. A comprehensive treatment plan will be developed that outlines specific goals and objectives for services to promote skills in all areas of development. Home based services can occur 7 days per week at various times of the day depending on the child's needs. Some examples of skills that will be taught include daily living skills, communication skills, verbal behavior, and decreasing challenging behavior. There will be opportunities for parent support to promote generalization of skills and to assist parents when addressing challenging behaviors in the home or community.
Center Based ABA Services
Center based programs will offer on-site direct ABA services. Individuals participating in this program will receive 15-20 hours of ABA services per week. During sessions there will be discrete trial opportunities along with social interactions with peers. Each child will have a comprehensive treatment plan that outlines all goals for services. Center based services will be offered both in a morning and an afternoon session.
Amego's playgroups will focus on the children following a structured routine. Our dedicated staff will create opportunities to teach social skills such as waiting, attending, turn taking, joint attention and appropriate engagement in a group environment. Specific goals will be identified for each participant based upon initial social skills assessment. The ages for playgroups will range from 2-6 years. Groups will consist of 3-6 children per session who are similar in age and functioning level. The ratio for playgroups is 1:3, although accommodations can be made for children requiring additional support.
Behavioral Skills Training
Amego's Behavior Skills Training groups will focus on training specific social skills. Skills will be trained through the use of video modeling, role playing, and feedback of performance. The age range for these groups ranges from 5 years to adolescents. Groups will consist of 3-6 participants per session who are similar in age and functioning level. The ratio for playgroups is 1:3, although accommodations can be made for children requiring additional support.
Referrals to Amego/Orlando Behavior Health can be made by early intervention providers, school districts or a physician's office. If you have not received a referral from one of these listed providers and would like more information about the program, please fill out the form below and someone will be in touch with you shortly.
Referral Forms for Parents/Guardians and Providers:
Amego/Orlando Behavior Health is an in-network provider with most major health insurances and Florida Medicaid to provide ABA services.
If you have additional questions, please contact Samantha Finlayson, Executive Liason, at 321-558-7144 or sfinlayson@amegoinc.org.
Referral Contact Info
For more information or to send a referral please contact:
Craig DeVincenzo BCBA, LMHC (NY)
Executive Director
Amego Inc., Florida
Office: 321-541-1970
Fax: 352-388-3363
AmegoABA@amegoinc.org
Amego Florida/Orlando Behavior Health
1427 Aurora Rd.
Melbourne, FL 32935
Fax No. 352-388-3363